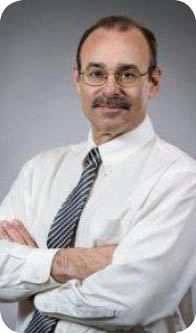 On behalf of the Board of Directors of the Goldsboro Family YMCA, I announce the retirement of our Chief Executive Officer, John Richards, which will be effective in August, 2018. John has served at the Goldsboro Family YMCA for his career of 32 years.
John began his work at our Y in September, 1986 as Head Swim Coach, a position where he served the Y for a total of 19 years. Many great local swimmers emerged from John's leadership as coach, with several competing at the national level and some even eventually joining college swim teams. Some swimmers from this era still hold team records. John continues his love for this sport today by serving on YMCA national swim committees.
John progressed in his Y career by adding the responsibilities of Business Director (1990-94) and Associate Executive Director (1994-97) to his coaching position. A highlight of this phase of his tenure would include directing the $1.5 million building expansion.
In August, 1997, John was promoted to the position of CEO, and coached swimming for another 8 years. Under his leadership as CEO, the Y budget increased from $1.2 million to $2.9 million, and retired the original $2.2 million debt, eventually gaining a surplus of $4.2 million. Our Y has experienced
membership growth, which peaked at 10,000 members. Most importantly, many lives of local citizens have been positively impacted by our Y's programs and events under John's leadership.
The Goldsboro Family YMCA has been blessed with John's leadership. Our board is truly excited for him as he enters into a new chapter in life and will be celebrating his service in many ways during the months to come.
Be assured that our Board of Directors at the Y will search diligently to find the best qualified candidate to succeed John as our next CEO and has already begun a study to determine the best path in which to go. We appreciate your prayers, encouragement, support and trust as we begin to search for a new leader.
Please join me in thanking John for his leadership at our Y, and do take the time to congratulate him on his accomplishments and upcoming retirement. He has made many friends with our members during his time of service and I know he will appreciate the opportunity to have each of you celebrate this new season ahead with him.
Betsy Wisniewski | Chief Volunteer Officer | Goldsboro YMCA Board of Directors