Start off Turkey Day the right way!
Join us for our 12th Annual Goldsboro YMCA Turkey Trot! The money from the race goes to support the CHANGE for Children program here at the Y, which aids in fighting childhood obesity and empowering youth to choose a healthy lifestyle.
The 5K & 10K races will start at 8am on Thanksgiving Day, November 23rd. A 1-mile Fun Run will start at 8:45am (great for kids too!) What a fun way to spend Thanksgiving morning. Remember to wear your best Thanksgiving costume as well.... there will be a prize! More information can be found at the online race portal below.
Early bird pricing and a guaranteed t-shirt ends November 10th, so head on over to register today!

Not a runner? We always need volunteers to help as well! If you've interested in volunteering for our special events, head on over to our Volunteer Dashboard to see the opportunities available. Also, please consider a donation to our cause!
The 11th Annual Turkey Trot was a HUGE success!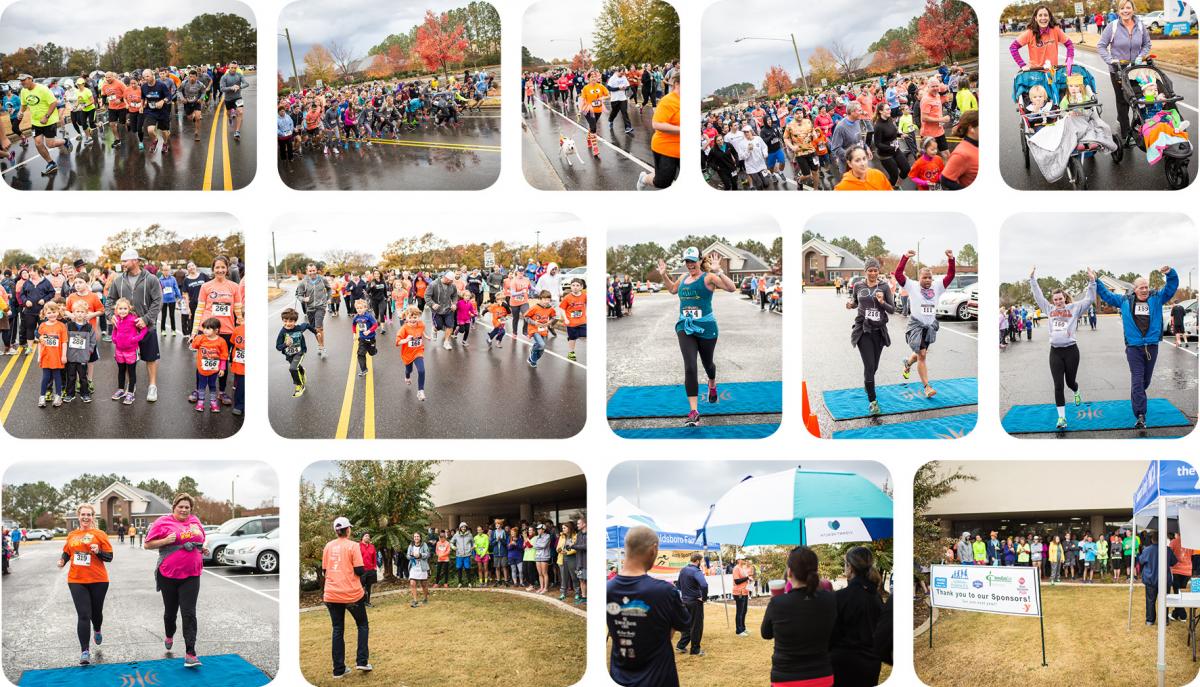 Even with the rain, we had nearly 500 runners to attend this family-friendly event to support the CHANGE for Children program at the Goldsboro Y, where we join together to fight childhood obesity. We appreciate everyone who came out to run, volunteer, or support during the race.
We are especially grateful to our sponsors and supports:
Main Sponsors: Goldsboro Pediatrics, Immediate Care, Best Western Plus, Hampton Inn & Parks Portable Toilets, Inc.
Supporters: Lane Vending, McCall's Bar-B-Q & Seafood, K&W Cafeteria & AccuCopy