SUMMER JOIN FEE SPECIAL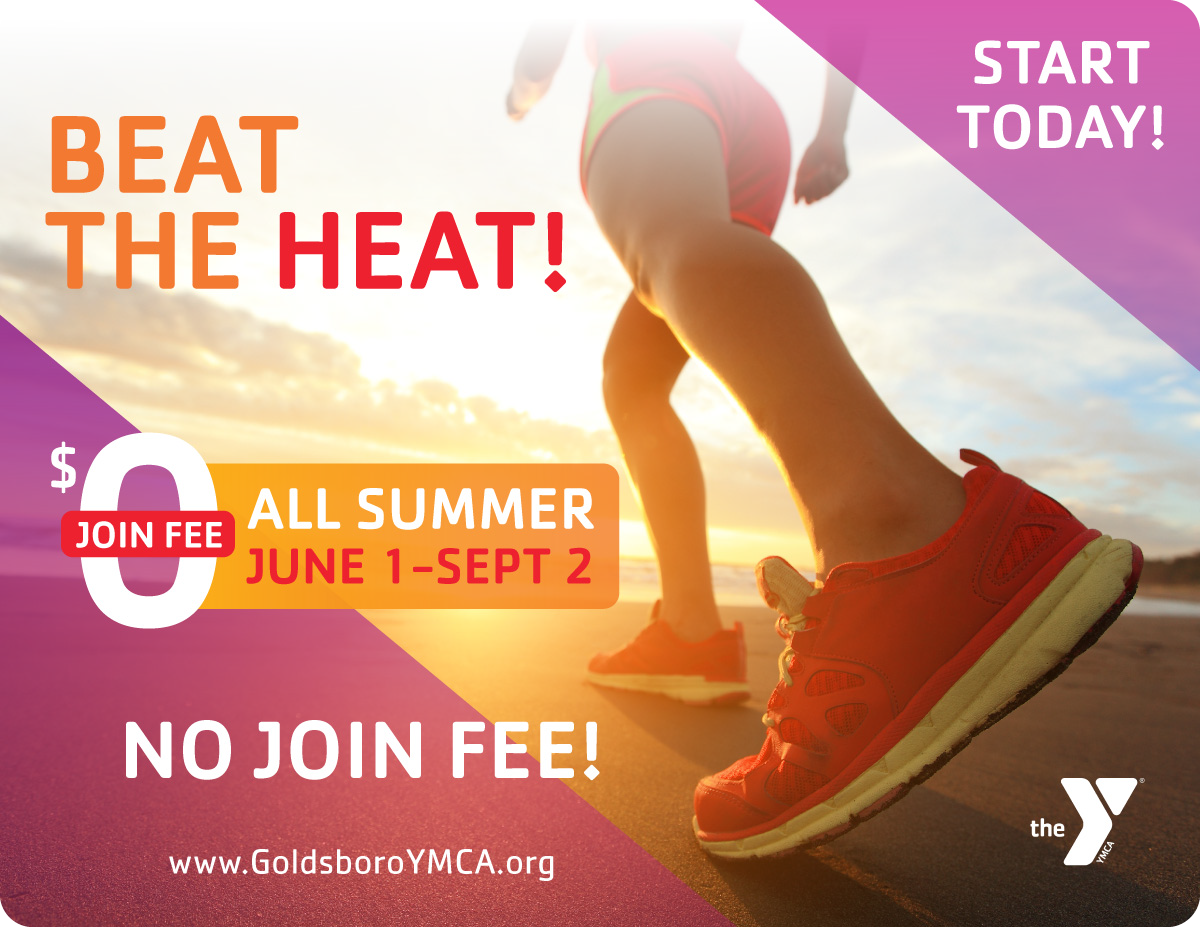 ANNUAL PROMOTIONS:
JOIN FEE SPECIAL
Build your body. Build your community! When you join the Y between November 1 - December 15, ALL of the join fees will go towards families in our community who do not receive support from any other organization. We will provide support for them during the holidays through our Y's Men Outreach Event, as well as throughout the next calendar year. Instead of paying a traditional join fee when you sign up, bring in a $50 (or more if you feel led!) gift card to Walmart or Target. Cash donations are also accepted.
This is up to a $100 savings for you and your family, and you can feel good about helping strengthen your community! For questions, please stop by the Front Desk or give our team a call at 919-778-8557.
HEALTHY KIDS DAY & OPEN HOUSE
Helping families build healthy habits! When you try us out during our Healthy Kids Day & Open House, you receive a discounted join fee! This special event is free and open to the public and is held in June. Come out to see where you fit in!
ONGOING PROMOTIONS:
BRING-A-FRIEND
It's always better together! Your gym bag is packed, and you're ready to head to the Y. Now all that's missing is your sidekick. Invite someone as a guest, and if that friend joins within 30 days, we'll enter your name into a drawing to win a FREE 3-Month Membership! So bring your friend, and discover a more enjoyable workout. Together you'll see the benefits of having a fitness friend:

1. Accountability: You'll be less likely to cancel a workout.
2. Confidence: Explore a new group fitness class together.
3. Fun: Time flies on the treadmill when you're catching up with a friend.
4. Support: Share and celebrate your wellness successes.